Andika Yoga Pratama, SEO Manager, Content Creator & Content Marketer.
Srengseng, Kembangan, Jakarta Barat, DKI Jakarta, Indonesia 11630| +62-822-9997-4204 | email : agantamaandy@gmail.com | LinkedIn : tamaandy.com/linkedin | Website and Portfolio : TamaAndy.com
PT. Lifepal Technologies Indonesia – lifepal.co.id
PT. ATNetwork – Airpaz.com (www.airpaz.com, m.airpaz.com, blog.airpaz.com)
KoalaHero.com
Indimart.id
MJPAluminiumCilacap.com
PrabuelfJakarta.com
PowerOptimizer.wordpress.com
---
This is my portfolio to show my skills and abilities in SEO and Digital Marketing
Lifepal.co.id, optimized on site and on page SEO by implemented semantically internal linking and targeted quick winning keyword or long tail keyword. following are the result:
2. Ranked for main targeted keyword for /asuransi directory (asuransi kendaraan, admedika provider, aca, premi asuransi kesehatan, asuransi kecelakaan lalu lintas, mediplus, etc).

3. Airpaz.com, increased pageviews of blog.airpaz.com from 300 to 6000 pageview per day and users from 300 to 4000 per day.
4. Airpaz.com, Increasing users of www.airpaz.com from 700 to 20k per day,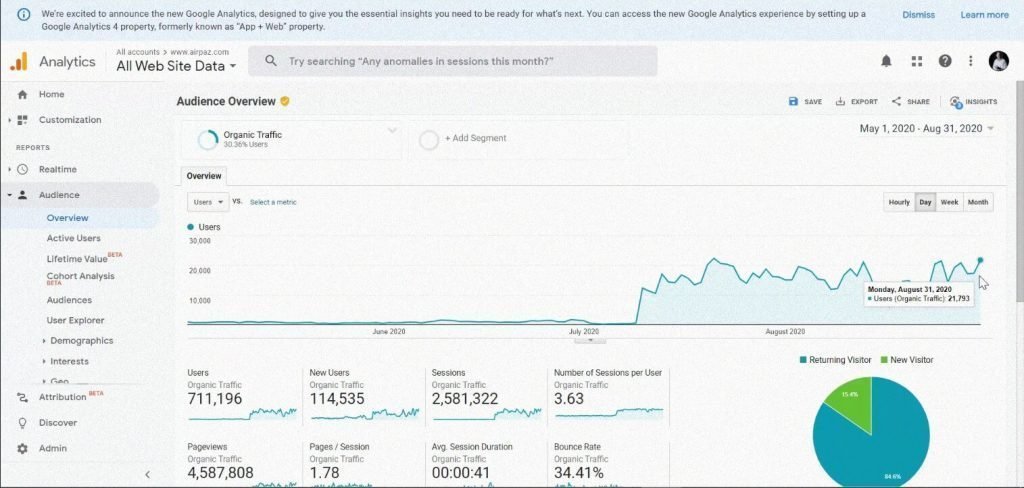 5. Airpaz.com, Increased valid URLs coverage by 200% from 1.4 million to 3.4 million urls, follow by increasing of impressions up to 2900%
6. Airpaz.com, fixing and Improve mobile usability of m.airpaz.com
7. Airpaz.com, Some keyword in Thailand already improve in ranking:
8. Get ranking for hundreds of targeted keywords of www.koalahero.com, these are some samples:
Ranking Keyword at Lifepal.co.id
Milestone Youtube Channel TamaAndy
100 subscriber 20 Januari 2023
*feel free to review the screenshot and check the real ranking in google.
Andika Yoga Pratama – SEO Enthusiast & Practitioner